Celebrate ZOOM with a limited edition Art Deco poster!
Graphic art agency Crooked Cartoon is producing a series of art deco posters especially for ZOOM to celebrate this year's Formula One season.
There is a limited edition print run of 1,000 numbered copies and each poster is printed on high quality A2 paper with a silk finish. As this is a ZOOM project, a donation to charity will be made from every sale.
- To buy the ZOOM posters, please visit our store.
EXCLUSIVE NIGEL MANSELL POSTER!
ZOOM celebrates the successes of 1992 Formula One world champion, Nigel Mansell, in a stunning Art Deco poster from the ZOOM Art Series.
> CLICK HERE FOR MORE INFORMATION
Money Sport Media Limited, the organiser of ZOOM, is a company registered in England and Wales with company number 06326213. Registered address: Eighth Floor, 6 New Street Square, New Fetter Lane, London EC4A 3AQ, United Kingdom. Email: events@zoom-auction.com
ZOOM POSTER: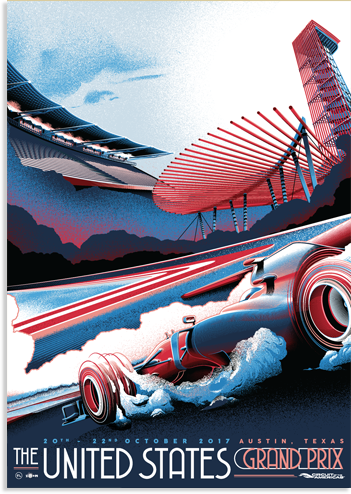 POSTER SPECIFICATION
Size: A2
Price: From £15 (around $18.50) plus VAT and P&P
Limited edition of 1,000
Other Zoom Posters
Reaction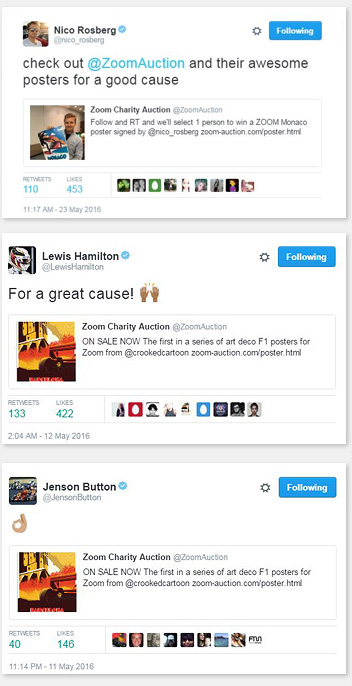 Also retweeted/liked by Mercedes AMG F1, Sahara Force India, Toro Rosso, Sauber F1 Team, and motorsport broadcasters James Allen, Jennie Gow and Bob Varsha.